Spring & Misc. Student Travel Programs
Miscellaneous Programs
Sometimes we offer programs that do not fit the traditional Exchange or Summer Program models. Any such programs will be found on this page, so continue checking this site since you never know when one might pop up!

Miscellaneous Student Travel
Are you attending an external study abroad or domestic away program? If so, you are required to complete the following application. This application should only be completed if the program you are attending is NOT sponsored by ERAU. For any questions or concerns, please contact the Office of Global Engagement.

IF YOU WOULD LIKE TO APPLY TO ONE OF OUR SPRING BREAK PROGRAMS, SPRING BREAK IN BAYONNE FRANCE OR SPRING BREAK WITH AEGEAN AIRLINES IN GREECE, OR IF YOU ARE ATTENDING A PROGRAM THAT IS NOT SPONSORED BY ERAU, PLEASE CLICK THE BLUE BOX BELOW!
Miscellaneous Travel Application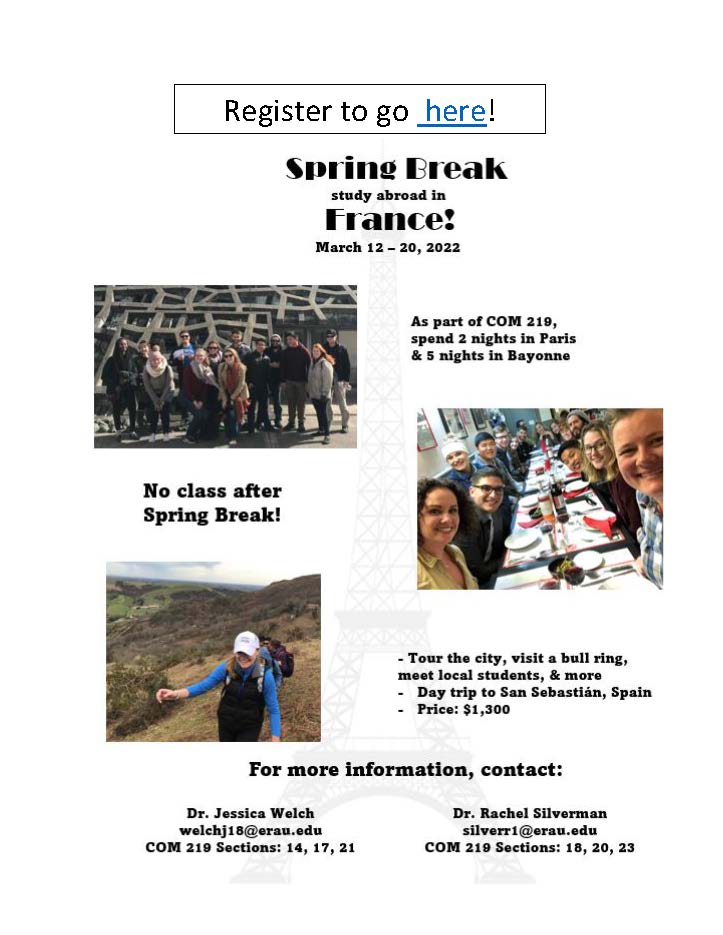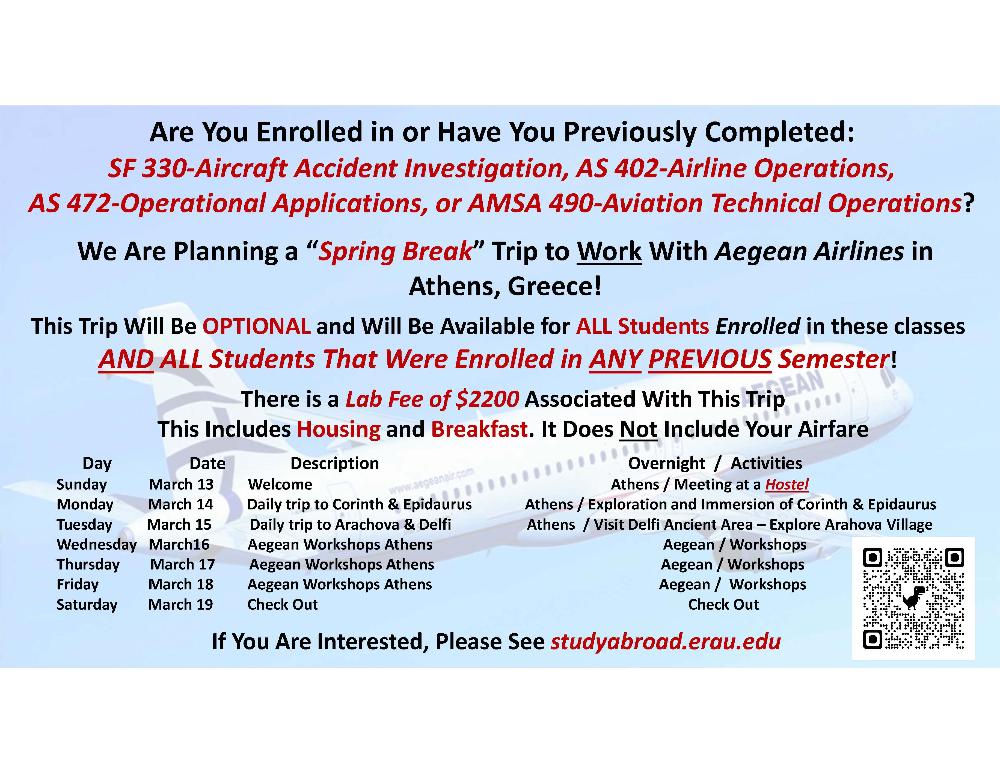 2022 SPRING BREAK PROGRAMS (DB only)

We are offering two Spring Break programs in 2022.
Please use the Miscellaneous Travel Registration at the very bottom of this page to sign-up!

1.) Bayonne, France (see flyer below)
COM 219 - Speech

2.) Aegean Airlines: Athens, Greece (see flyer below)
AMSA 490 - Aviation Technical Operations
AS 402 - Airline Operations
AS472 - Operational Applications
SF 330 - Aircraft Accident Investigation