Scholarships
Funding should not be a barrier for your studies abroad, below you will find both internal and external scholarship/grant opportunities. Please do your own research, as well, and you may be able to find more scholarships.
Internal ERAU Daytona Scholarships (Daytona Students ONLY)
COLLEGE SPONSORED SCHOLARSHIPS:

​DEADLINE:

CLOSED

DB College of Arts and Sciences is offering 10 - $500 scholarships
DB College of Aviation is offering 10 - $500 scholarships.
DB College of Business is offering 6 - $500 scholarships.
DB College of Engineering is offering 10 - $500 scholarships.

You may only apply for the scholarships in the college of your major. For example: if you are an Aeronautics major, you may only apply for the COA scholarships.

To apply please fill out this application and send it to GoGlobal@erau.edu

WESSEL SERVICE-TO-SCHOLAR SCHOLARSHIP (ERAU DB Student Veterans only)

CLOSED! Congrats Daniel B!
Scholarship applications should be turned into the Office of Global Engagement, Bldg. 273, Suite 200
or
emailed to
goglobal@erau.edu
.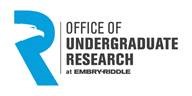 CLOSED
TEN - $1000 STUDENT RESEARCH GRANT OPPORTUNITIES FOR 2019 SUMMER STUDY ABROAD!!!!
Open to ERAU Daytona Undergraduate Students.

NEW OPPORTUNITY THROUGH A COLLABORATION WITH THE OFFICE OF UNDERGRADUATE RESEARCH!!!
A new opportunity through the Office of Undergraduate Research (OUR) will be made available to students participating in Summer 2019 study abroad programs. The OUR will be awarding ten $1000 grants to selected students.
The Research Abroad initiative is aimed at student achievement through the following learning outcomes:
1.) Developing a deeper understanding of a globalized world,
2.) Analyzing appropriate research methodology and processes in a cultural context, including the articulation of research question(s), synthetization of relevant literature, and collection and analysis of data,
3.) Identifying and pursuing appropriate avenues for the communication of the research findings, and
4.) Reflecting upon and synthesizing their learning experience.
The OUR team will work with participants to develop a research proposal via online and face-to-face learning prior to the student's travel and again when they return to analyze their data and assist in the preparation of a manuscript and poster, to be presented at our student research symposium(s).
Beginning in the summer of 2019, we would like to offer this developmental experience to students participating in existing summer study abroad trips. Students would receive a $1,000 grant to help offset the cost of the trip and would begin working with our office 6-8 weeks prior to the start of the trip to develop a research proposal with our team. You, as the faculty lead, would review the preliminary proposal to confirm the trip itinerary allows for the necessary data collection. There would be no additional responsibility for you unless you wanted to serve as an additional faculty mentor throughout the process, which we certainly welcome.
Applications opening early Spring 2019!!! If you would be interested in us providing this opportunity to students in your summer study abroad trip, please let
Dr. Mullins
know as soon as possible. If you have any questions, feel free to contact
Dr. Kadie Mullins
.
---
External Scholarships
U.S. GOVERNMENT SPONSORED SCHOLARSHIPS
Benjamin A. Gilman International Scholarship
Cycle 1 (W2020, SP2020, SU2020, FA2020 - deadline: October 1st, 2019.
(Must be a U.S. citizen and receiving the Federal Pell Grant)
The Gilman Scholarship Program broadens the student population that studies and interns abroad by supporting undergraduates who might not otherwise participate due to financial constraints. The program aims to encourage students to study and intern in a diverse array of countries and world regions. The program also encourages students to study languages, especially critical need languages (those deemed important to national security). Veterans of military service are encouraged to apply, and preference is given to veterans when other factors are equivalent.
Boren Scholarship
(U.S. Citizens Only)
Boren Scholarships, an initiative of the National Security Education Program, provide unique funding opportunities for U.S. undergraduate students to study less commonly taught languages in world regions critical to U.S. interests, and underrepresented in study abroad, including Africa, Asia, Central and Eastern Europe, Eurasia, Latin America, and the Middle East. The countries of Western Europe, Canada, Australia, and New Zealand are excluded. Awards range from $8,000 to $20,000 and can be used for summer programs.
Freeman Asia Scholarship
OPEN for 2020-1021, DEADLINE: October 8th, 5pm EST
(U.S. citizen or permanent resident)
Open to most undergraduate majors
Award range:Summer Award: up to $3,000
Semester/Quarter Award: up to $5,000
Academic Year Award: up to $7,000​2.8 GPA or higher
​The Freeman-ASIA program is designed to support U.S.-based undergraduates with demonstrated financial need who are planning to study abroad in East or Southeast Asia. The program's goal is to increase the number of U.S. citizens and permanent residents with first-hand exposure to and understanding of Asia and its peoples and cultures. Countries: Cambodia, China, Hong Kong, Indonesia, Japan, Korea, Laos, Macao, Malaysia, Mongolia, Philippines, Singapore, Taiwan, Thailand, Vietnam. Award recipients are required to share their experiences with their home campuses or communities to encourage study abroad by others and fulfill the program's goal of increasing understanding of Asia in the United States.
NEW on our site!
Fulbright UK Summer Institutes
(CURRENTLY CLOSED)
The Fulbright UK Summer Institutes are three-to-four week programmes for US undergraduate students. Participants can explore the culture, heritage and history of the UK while experiencing higher education at a UK university. Depending
on the Institute, students will have the opportunity to: study alongside leading academics and professionals, develop knowledge in specific fields, experience cultural and social events, visit UK cultural sites and areas of scenic beauty, receive credit to transfer to their home institution, meet people from different backgrounds and cultures and become an ambassador for studying in the UK, for the Fulbright Commission and their host institution(s).
Qualifications: US citizen and possess a US passport, little or no study/travel outside of the US or North America. minimum GPA of 3.7. be at least 18 years old by the start of the programme, be able to participate in the programme in its entirety and have at least two years of undergraduate study remaining after the Institute finishes
Fulbright U.S. Student Program
(Applicants must be citizens or nationals of the United States of America at the time of application. Permanent residents are not eligible.)
Program currently closed for the 2019-2020 Competition.
The Fulbright organizations offers
Study/Research: Academic: Offered for projects in all Academic and Creative & Performing Arts fields. Applicants can propose their own independent study/research projects or, in some countries, can propose to enroll in a graduate program.
Study/Research: Creative & Performing Arts: See above under Study/Research: Academic.
English Teaching Assistant program Programs that place grantees in schools overseas to supplement local English language instruction and to provide a native speaker presence in the classrooms.
Fulbright-National Geographic program: Offered for proposals to undertake an in-depth examination of a globally relevant issue or issues in one country, or in multiple countries, comparing and contrasting how that issue is experienced from one country to another.
NON-GOVERNMENTAL SCHOLARSHIPS
Bridging Scholarships for Study in Japan
(U.S. Citizens Only)
DEADLINE for Spring 2020: October 10th
Open to all undergraduate majors for a semester/year abroad
The Bridging Project offers scholarships to American undergraduate students participating in study-abroad programs in Japan. Funding from private foundations and major U.S. corporations, through donations to the nonprofit US-Japan Bridging Foundation, makes it possible to award about 100 scholarships each year to assist students with the travel and living expenses they will incur while studying abroad in Japan for a semester or an academic year. Applications are accepted twice a year for Bridging Scholarships.
Undergraduate students majoring in any field of study are eligible to apply for Bridging Scholarships. Japanese language study is not a prerequisite. Applicants must be U.S. citizens and must be enrolled as undergraduates in a college or university in the United States before and during the time they are studying abroad. Their study in Japan must last for at least 3 months and must earn credit that will transfer to their home campus in the US.
Bridging Scholarship recipients receive a stipend of $2,500 (for students on semester-long programs) or $4,000 (for students on academic year programs). Students studying in Japan on summer programs are not eligible to apply.
Country eligible: Japan
College Board
Search engine for study abroad scholarships
Education New Zealand: Generation Study Abroad
(U.S. Citizen)
OPENS: September 2019.
Education New Zealand Study Abroad Travel Awards (ENZTA). As a country partner to the Generation Study Abroad initiative, Education New Zealand offers US$2,000 to help students fund their flight to New Zealand.
Generation Study Abroad New Zealand Universities Excellence Awards (NZUEA). All eight (8) New Zealand Universities offer $500 Excellence Awards to US students studying for a semester at the universities.
Generation Study Abroad New Zealand Institutes of Technology and Polytechnics Excellence Awards (NZITPEA)Participating New Zealand Institutes of Technology and Polytechnics offer $500 Excellence Awards to US students studying for a semester at an Institute of Technology/Polytechnic.
German Universities of Applied Sciences Study and Study/
Study Internship Progr
am
Deadline: OPEN NOW
(SIP)
(open to any STEM student of sophomore or junior standing)
Eligible? Full-time students in good academic standing currently enrolled in an undergraduate degree-granting program at an accredited U.S. or Canadian college or university (college or university must be based in the U.S. or in Canada). U.S. or Canadian citizenship is not required.
Currently enrolled as sophomores or juniors in a field represented on UAS7 campuses - engineering, science, life sciences, business, management, economics, architecture, art, design, journalism, social work.
3.0 GPA minimum
Study one semester and intern the next.
UAS7 offers undergraduates from U.S. and Canadian colleges and universities the possibility to experience the practice-oriented education of German universities of applied sciences. Students can choose to study and/or intern at one of seven top university locations throughout Germany – in Berlin, Bremen, Cologne, Hamburg, Munich, Münster or Osnabrück.
German Universities of Applied Science STUDY PROGRAM (SP)
-
DEADLINE
: OPEN NOW
f you want to focus on the opportunity to spend a semester at a UAS7 University of Applied Sciences, the Study Program (SP) is right for you. Most students who spend a semester at a UAS7 member as a visiting/exchange student are able to transfer their credits back to their home institution.
All successful applicants receive a full tuition waiver and the benefits provided to exchange students at the host University of Applied Sciences. Successful SP applicants are eligible for a UAS7 Travel Scholarship.
Fund for Education Abroad
(Deadline: Applying for SPRING 2020. DEADLINE Sept. 10th 12PM EST)
APPLICATION CYCLE IS NOW OPEN for SUMMER 2019 and Fall 2019 and Academic Year 2019-2020!!!!! Scholarships are offered up to $5,000 per semester and are not limited to specific programs, destinations or fields of study. FEA awards funds to students planning to study abroad on academically rigorous programs with a strong preference for underrepresented students. In addition to the general scholarships, FEA also awards the Rainbow Scholarship, awarded to a deserving LGBTQ student who aims to participate in an education abroad program.
ItaliaRail's Italy Study Abroad Scholarship
DEADLINE:

Closed

.


Winners will be chosen after the deadline for submission has ended, and those selected will be notified on January 15th 2019.
ItaliaRail is committed to helping students study abroad in Italy and immerse themselves in the country's rich and dynamic culture.
The ItaliaRail Scholarship is open to those who have enrolled in their college or university's Study Abroad program in Italy.
We will be awarding two scholarships of $1,000 each, plus a 3-day Italy Rail Pass for each winner.
The Mitchell Scholarship Program
2020-21 Academic Year - Deadline: September 27th, 2019 at 5pm EST.
(
U.S. citizen, 18-29 years old, must already have bachelors degree)
The George J. Mitchell Scholarship Program, named to honor former US Senator George Mitchell's pivotal contribution to the Northern Ireland peace process, is designed to introduce and connect generations of future American leaders to the island of Ireland, while recognizing and fostering intellectual achievement, leadership, and a commitment to community and public service.
GTOS Scholarship
Open to all graduate and undergraduate majors
Military Scholarships
Eligibility: Students who are veterans or active members of the U.S. military and are enrolled at a private or public educational institution, and working towards a certificate, diploma, or degree. Award: $5,000.

DEADLINE TO APPLY: September 29, 2019

(go to the website linked from the "GTOS Scholarship" above to apply
Undergraduate Scholarship (Open to legal residents of the United States - excluding Rhode Island, Guam, Puerto Rico, and Virgin Islands) Eligibility: Undergraduate students enrolled at a private or public educational institution, and working towards a certificate, diploma, or degree. Award:$5,000.

DEADLINE TO APPLY: September 29, 2019

(go to the website linked from the "GTOS Scholarship" above to apply)
Graduate Scholarship (Open to legal residents of the United States - excluding Rhode Island, Guam, Puerto Rico, and Virgin Islands)Eligibility: Graduate students enrolled at a private or public educational institution, and working towards a certificate, diploma, or degree.Award: $5,000.

DEADLINE TO APPLY: September 29, 2019

(go to the website linked from the "GTOS Scholarship" above to apply)
German UAS7/DAAD Study and Internship Program Scholarship
DEADLINE: OPEN NOW
Open to most majors
Awarded during the six months of university study
Internship possibility
Country eligible: Germany
Go Abroad
Search engine for study abroad scholarships
Go Overseas Scholarship
Deadline: CLOSED
Any student applying to any study abroad program is eligible (undergraduate, graduate, US & international)
Deadlines may change from semester to semester
One $500 scholarship will be awarded
All majors considered
Owner Direct Vacation Rentals Study Away Scholarship
(U.S. or Canadian full-time student over 18 yrs old and enrolled at an accredited university or college worldwide
)
CONTEST: July 1 - Aug 31, 2019
At Owner Direct, we value the benefits of education and travel as a way to learn first-hand about the world we live in. To encourage this, we are offering one student a $500 scholarship to put towards studying away from home. From plane tickets and tuition costs to outings and excursions, this scholarship money can be used to cover any expenses associated with studying away from home.
PLATO Project Scholarship
The PLATO project is continuing to collect resources and information to help increase participation by diverse students in study abroad.
Rotary Club Grants
Global grants support large international activities with sustainable, measurable outcomes in Rotary's areas of focus. By working together to respond to real community needs, clubs and districts strengthen their global partnerships.
What global grants support
Global grants can fund:
Humanitarian projects
Scholarships for graduate-level academic studies
Vocational training teams, which are groups of professionals who travel abroad either to teach local professionals about their field or to learn more about it themselves
Scott's Cheap Flights Study Abroad Scholarship
(U.S. citizen or permanent resident)
A $1,000 scholarship awarded each fall and spring semester to a permanent U.S. resident enrolled in an accredited higher education program and planning to study abroad.
STA Travel Scholarships
At the time of applying, you must be enrolled in a North American college or university where transfer credit from an academic program abroad will be applied to your degree.
No current scholarships.
S
tudy Abroad.com Scholarship Essay Contest
(legal U.S. residents only, 18 yrs. or older)
DEADLINE: Closed!
Have you been dreaming about studying abroad? Whether you want the travel experience, to pursue your academic and artistic passions around the world, to learn a new language, or something else entirely, studying abroad might be the opportunity of a lifetime. You could expand your horizons—literally and figuratively—learn about yourself, and have a great time while you're at it.
But how do you pay for it? The idea of funding a semester or year abroad might seem daunting at first. But even if you're not sure how you might afford a study abroad program, don't count yourself out quite yet. Study abroad scholarships could be what you're looking for to help you cover the cost of that international experience. StudyAbroad.com doesn't want you to give up on your dream of traveling, meeting people from around the world, seeing new places and learning new things. Rather, we want to help make that dream happen. To that end, we've put together an annual study abroad scholarship to go towards program costs, if you apply and are selected. This year's scholarship prize is for $1000.
Tortuga Study Abroad Scholarship
(U.S. citizen, permanent resident or currently studying in the U.S. on a student visa)
FALL DEADLINE: May 20, 2020.
SPRING DEADLINE: closed.
Young people deserve to experience the world beyond their college campuses, but not everyone can afford to travel, especially if you're on a student budget.
The Tortuga Study Abroad Scholarship is awarded biannually to passionate students who want to explore the world.
At Tortuga, our mission is to help you live on your terms, including students studying abroad. When customers purchase luggage from us for their trips, they are "paying it forward" by funding scholarships for students like you.

Udall Foundation Scholarship

Available September 1st. Deadline: March 5th, 2020


(
Open to U.S. citizen, U.S. national, or U.S. permanent resident)
The Udall Foundation awards scholarships to college sophomores and juniors for leadership, public service, and commitment to issues related to Native American nations or to the environment.
Vertical Flight Foundation Scholarship
DEADLINE for 2020: February 3rd.

Each year, Vertical Flight Foundation (VFF) scholarships are awarded to college students demonstrating an interest in pursuing engineering related careers in vertical flight technology.
The Foundation scholarship awards are made possible solely by tax deductible donations that have been established and contribute to an endowment. The scholarships are solely merit-based and the value of scholarships range up to $6,000 (USD).
To be eligible for a scholarship:
**You do not need to be a member of the Vertical Flight Society, but we encourage you to explore the many benefits student membership can provide.
**Applicants must be in the relevant degree program at least one-term after the scholarship will be presented at the Society's Annual Forum in the month of May.
**Applicants must be a full-time college student at an accredited school in a technical program. Technical disciplines relevant to complex aeronautics or aeronautics engineering or aviation systems, even if not directly considered vertical lift engineering, will receive equal consideration.
**A student can receive an award once as an undergraduate, once as a graduate student in a master's degree program, and once as a graduate student in a doctoral program.
The American-Scandinavian Foundation
Deadline: November 10th, decision announced April 15th.
Open to most undergraduate majors
Award Range: $5,000-$23,000
Eligible countries: Denmark, Finland, Norway, Iceland, Sweden
Candidates must be graduate students intending to carry out a research project in Scandinavia