Faculty Led Programs
ERAU Faculty-Led Study Abroad (FLSA) 2020 Programs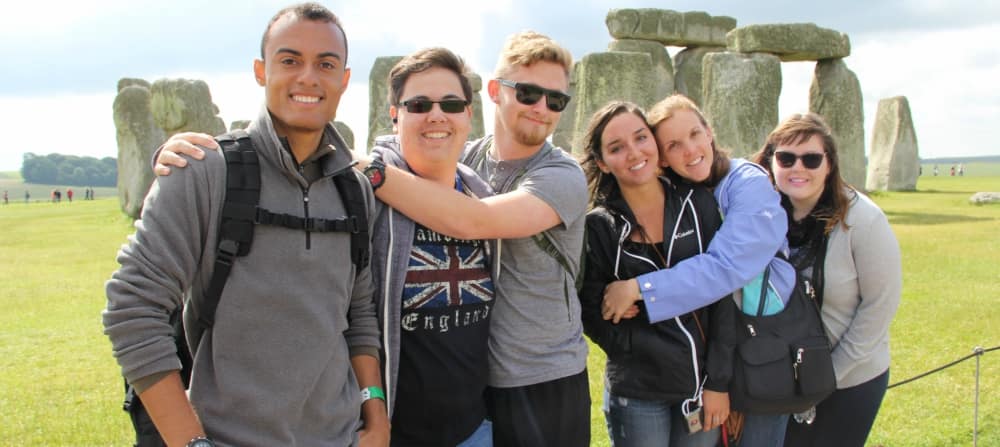 Overview
By participating in a FLSA program you will be enrolled in and taking credits directly from Embry-Riddle. These opportunities are a great way to meet and interact with faculty in a new and interesting environment. They also make for a fun way to network with ERAU students from Prescott, Daytona Beach, and Worldwide campuses when you participate in the same program.
FLSA 2020 Programs
:
Programs last between 2-6 weeks and typically offer up to six credit hours
Participate in either Prescott or Daytona Beach programs
Financial aid may be available. Contact the Financial Aid Office for details
Courses taught in English by ERAU faculty or by local faculty credentialed by ERAU
Many programs include three-day weekends for independent travel
Field trips are included in all programs
There are two main types of FLSA programs currently available to students:
Summer Programs
A duration of 4-6 weeks during the summer. Some programs are specifically tailored toward a certain degree program, while others encompass all majors. The entirety of the program takes place abroad. Registration for the class will occur in March or April and will require a signed drop add form. On line registration for FLSA programs is not an option.
Semester Programs
These are on campus, semester-long courses with required travel during winter or summer break. Travel duration is approximately 2 to 3 weeks and is a required course component. Registration for these class occurs during the normal course registration period in November or March and will be done with a drop add form. On line registration for these classes is not an option.
Requirements
At least sophomore standing (exceptions may be made on a case-by-case basis).
At least a 2.5 cumulative grade-point average (CGPA), in most cases. Some programs will require a higher GPA.
A valid passport and/or required visas due a month prior to the end of the semester.
$100 application fee (non-refundable unless the program is canceled). Paid online with the application.
$400 deposit (refund information on the applications). Some deposits may be higher. Paid online with the application.
Application deadlines
differ by program. See the application page for specific deadlines. Click on the programs below to view the brochure page and to apply for the program.
Health Information Form
: Required for travel. This form can be found at the on-line application. Please submit this at least one month prior to travel.
Cancellation
: If you must cancel your participation in one of the ERAU FLSA Programs, please cancel in writing as soon as possible and submit a
Program Cancellation Form
. Be aware that if you cancel after a certain date (explained in the application), you will be held responsible and will be charged a cancellation fee of at least $400. Should this request be received after the specified program cancellation deadline date for my chosen program, you will incur a minimum fee $1500. Other expenses incurred on your behalf, which cannot be retrieved due to late cancellation, will be applied to your account as well.
Spring 2020 Course with Required Travel
You must register for these classes in November using an add/drop form signed by the Director of Study Abroad and Global Engagement as well as applying for the travel portion online.
The British Isles Cruise: Regional Accounting
Israel: Security & Intelligence (with a summer only option)
Kenya: Security in the Kenyan Context (with a summer only option)
Summer A 2020
Iceland: Physics, Math, Engineering
Ireland: Computer Science and Computer Engineering
Italy: Program Management
Scotland: Investigative Methodology, Forensic Science & Interviewing Techniques
England: Aircraft Flight Mechanics / Performance & Principles of Aircraft Design
Taiwan: Chinese Language & Culture
Thank you for your interest in this program. For more details, please see the Taiwan 2020 flyer, or contact Kelly O'Brien, Director of Study Abroad & Global Engagement (SAGE) at obrienk3@erau.edu or 928-777-3774.

Applications for the programs will open on October 22, 2019, and can be found at studyabroad.erau.edu
Munich: Engineering
The Munich, Germany program is a Daytona Beach program with Prescott faculty leading as well.